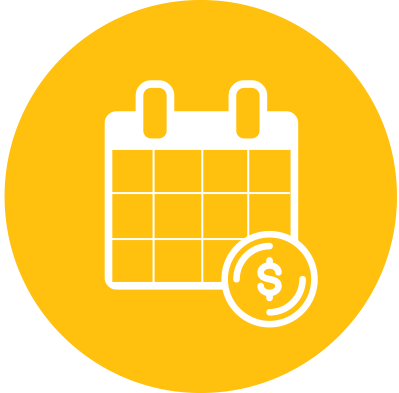 Monthly Giving

---
Become an Albany County Public Library Foundation "Page Turner" as a monthly donor.
The monthly donation program offers a convenient and affordable way to substantially support the ACPL Foundation over the course of a year. Monthly donations of any size provide a consistent and reliable stream of funding that is essential to the success of the library.
How It Works:
As a Page Turner, you can start, change, or cancel your gift at anytime. Your contribution is deducted directly from your credit or debit card.
You can contribute an amount that works best for your budget.
The ACPL Foundation will charge your pledged amount to your credit or debit card each month. You can choose to make a secure donation online through PayPal or call ACPLF to discuss other monthly giving options.

Don't want to donate through PayPal? The ACPL Foundation can accept monthly donations through direct deposit. Contact us for more information.

You'll receive a convenient annual giving receipt for tax deduction purposes.
Your monthly gift can still be designated to a specific purpose, such as one of the ACPL Foundation restricted funds. Or you can use your monthly gifts as a tribute in honor or in memory of someone special to you.
Benefits of the Page Turner Giving Program:
Monthly gifts are convenient for you as a donor, while making a significant impact on the public library. This is the number one way to ensure that the ACPL Foundation can provide consistent funding.
Monthly gifts help the ACPL Foundation acquire more grant funding.
A personalized thank you note from an ACPL Foundation board member.
A convenient annual giving receipt for tax deduction purposes.
Name recognition on our Page Turner webpage and in an ACPL Foundation annual report.
Are you interested in becoming a Page Turner? Contact Executive Director, Caitlin White, at 307-460-2481 or cwhite@acplwy.org. You can also click on the donate button above and get started immediately.
Page-Turner Donors:
Robert & Charlene Kansky
Robert & Alison Corcoran
Kevin McEachron
Thank you!