Welcome to the
Library Foundation
The ACPL Foundation exists to help make a great library even better. When you look around Albany County Public Library, know that your gift makes this place more than just a building; it makes it a haven.
Each time you donate to the ACPL Foundation, you help support all ages programming, the library's collection, and technology. What's more, each gift allows the library to continue providing these important services free of charge to everyone in our community.
Thank you for your interest. We invite you to join our community of library supporters.
By the numbers
With your help, the ACPL Foundation will provide more than $66,000 to the public library in FY21 (July 2020-June 2021) for: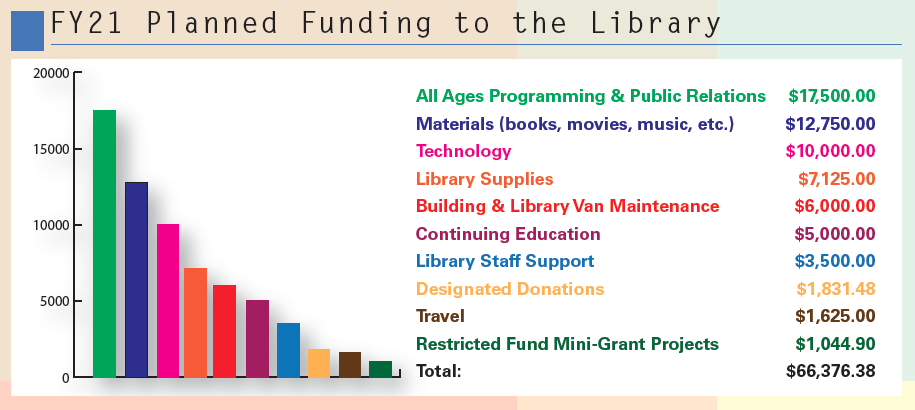 The ACPL Foundation provided more than $70,000 to the public library in FY20! Thank you for supporting the library!