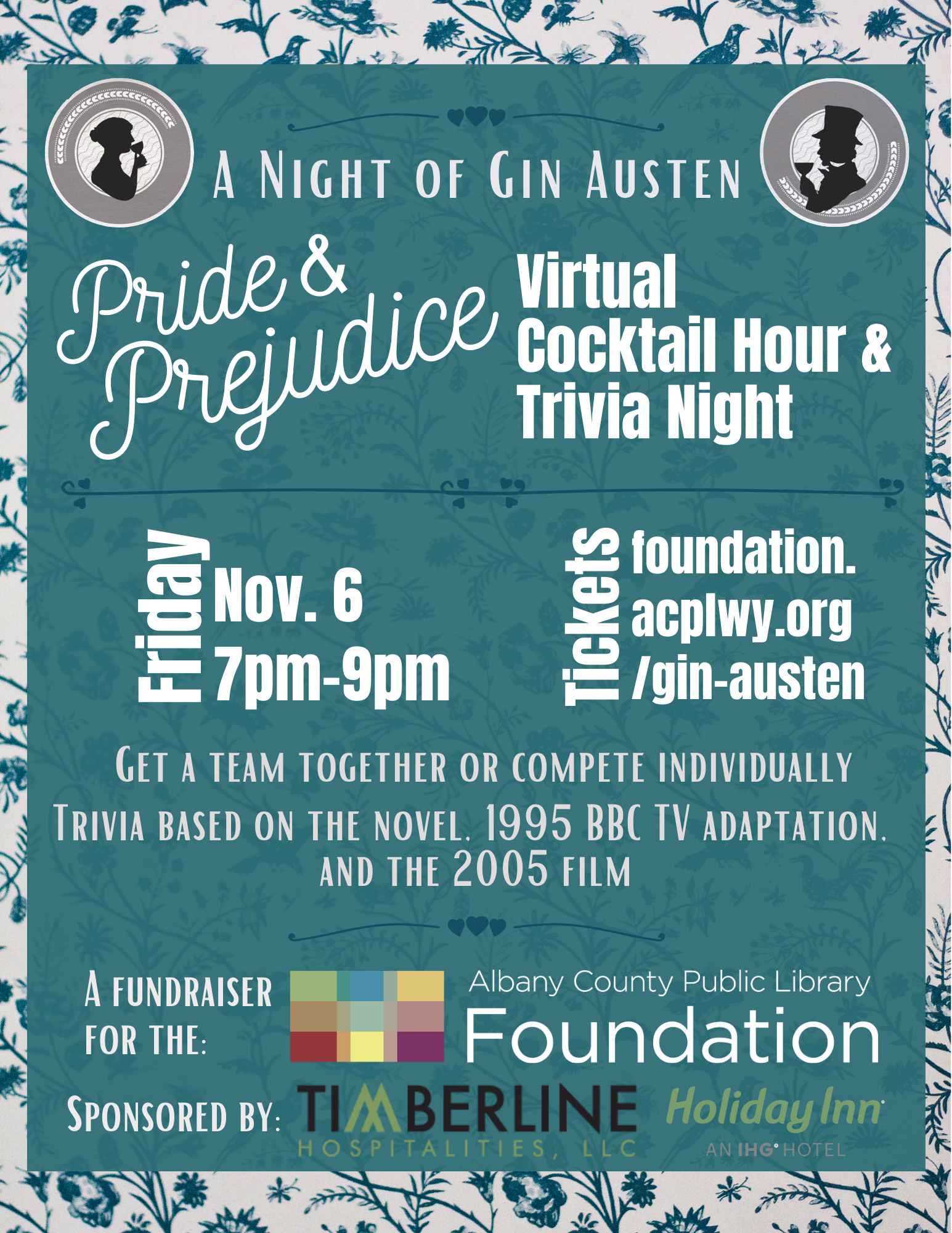 Event Details:
Trivia based on the novel, the 1995 BBC TV adaption, and the 2005 film.
Get a team together or compete individually.
Event includes a cocktail demonstration for a drink from the "Gin Austen" cocktail book.
Ticket price includes the virtual event & ingredients to make the cocktail at home. *Non-alcoholic mocktail ingredient pack also available.
When: Friday, November 6, 7 p.m. – 9 p.m.
Where: Online on Zoom
Tickets: $25/person