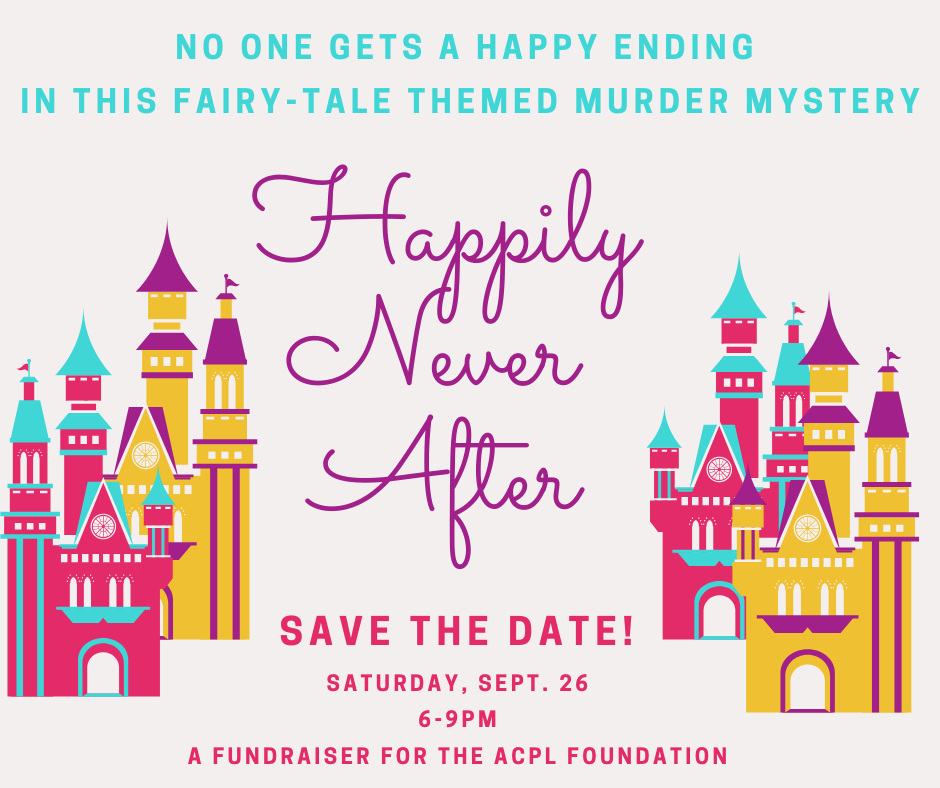 General Event Information
What: Solve the clues, interrogate the suspects, and bribe the right people to find the murderer at this fun murder mystery event!
When: Saturday, September 26, 2020
Time: Murder mystery starts at 6:30PM. Appetizers and                  cocktails available at 6PM.
Where: Laramie Plains Civic Center, South Gym
Why: Join us for our 5th annual "A Novel Night" fundraiser. Help us raise $20,000 to support the Albany County Public Library Foundation.
Interested in volunteering at the event or as an actor?  Contact Caitlin White at cwhite@acplwy.org.
Costumes are encouraged! From Brothers Grimm to Storybrooke characters, anything goes. Check our Pinterest page for ideas and DIY inspiration.
To win, you'll still need to figure out the fairy tale couple that murdered the victim and where the victim was murdered.
Dress to impress to win a prize for Best Costume. Event will include dinner, drinks, a dessert auction, small silent auction, and photo booth.
Sponsorships range from $100-$1,200+. Review our sponsorship brochure. You can sign up as a sponsor below.
Individual sponsorships start at $150.        All sponsorship levels include complimentary tickets to the event.
Appetizers, dinner, two alcoholic drink tickets, and a night of entertainment.
Individual: $75     Couple: $140