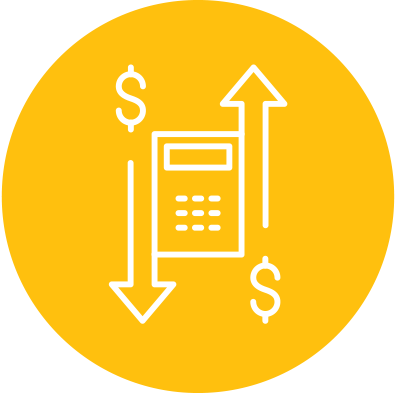 Planned
Giving

---
Planned giving allows a donor to leave a legacy, ensuring the library's future financial security.  Your planned gift can assist the library in continuing to grow and evolve to meet the needs of the community. Planned gifts ensure that the library can continue to provide free access to services for generations to come.
Anyone can leave a legacy gift of any size, and there are simple ways to do it. We welcome the opportunity to work with you to create a structure that suits your passions and works within your overall estate plans.
Benefits of planned giving:
You can expect noticeable tax advantages.
You decide where the money goes.
You will create a lasting legacy for an important community organization.
Your gift is important, appreciated, and significant to our library regardless of size.
Download the ACPL Foundation's Planned Giving brochure to learn more about planned giving options that may work well for you. Interested in a confidential conversation to seek information? Contact Executive Director Caitlin White, at 307-460-2481.
Gifts to a Restricted Fund
Planned gifts created the Albany County Public Library Foundation restricted funds. Each restricted fund benefits a specific purpose in the library or can be used for general library needs. Each year, a portion of each fund provides the library with funding for specific programs or materials.
ACPL Foundation Restricted Funds
Colleen Asplund Fund: Asplund was a former ACPL children's librarian. Interest from this fund will be used for children's materials in the library once the fund reaches $10,000.
Barbara Chatton Fund: Chatton is a longtime supporter, volunteer, and Foundation board member. Interest from this fund goes to the library for its children's and young adult collections.
Gwendolyn Cook Fund: Cook was a former head of library circulation. Interest from this fund is used to purchase cookbooks, Regency Romance, and mystery books for the library.
Friends of the Booksale Fund: Formerly the Penny Schenker Fund, this fund was set up to honor the work of the Friends of the Library Book Sale Crew. Interest from the fund is used to buy science fiction materials.
Love Family Fund: J. David and Jane Love were longtime library supporters. This fund is used for general library purposes.
Neva Miller Fund: Miller was a former ACPL children's librarian. Interest from this fund is used for children's materials in the library.
Agnes Milstead Fund: Milstead was a former library board member and library advocate. Interest from this fund is used for general library purposes.
Mary Lou Pence Fund: Interest from this fund supports the library's Wyoming Room. The Wyoming Room houses local and state historical documents, books and information.
Adele Russin Fund: Russin was a longtime library supporter and former board member. Interest plus half of the fund's annual contributions benefit the library's Large Print books, audiobooks and Play-A-Ways.
Susan Simpson Fund: Simpson served as the ACPL county librarian and continues to support the public library. Interest from this fund is used for staff training and development opportunities.
These restricted funds can accept contributions.