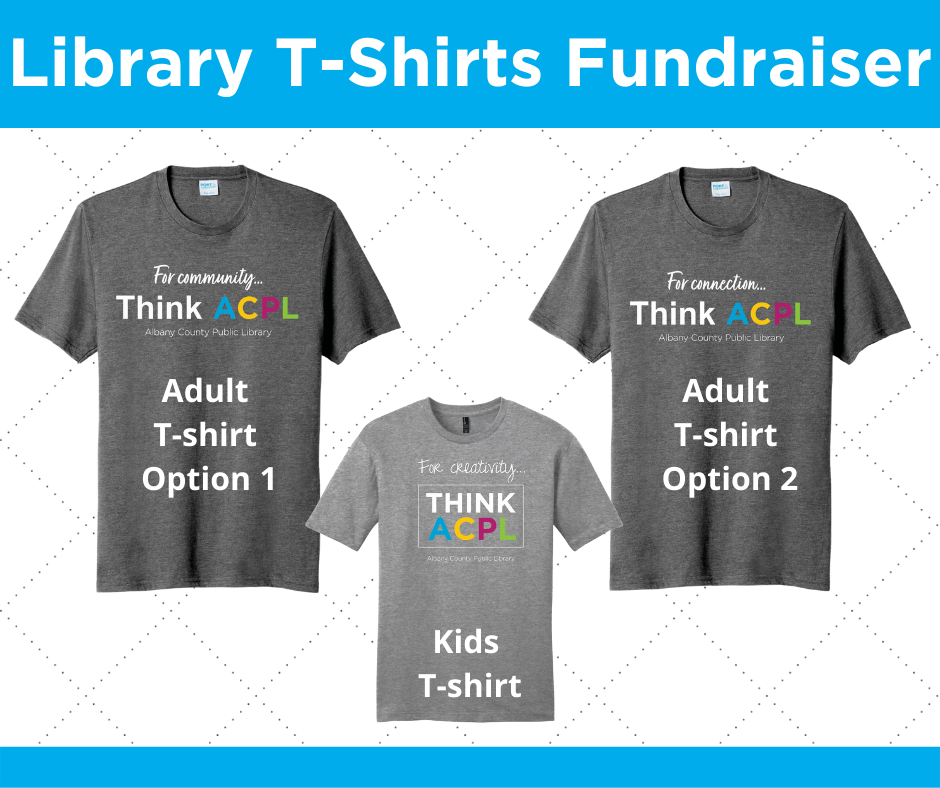 To pre-order t-shirts:
Pick your t-shirt option(s). Adult t-shirts are $25/shirt, and kids t-shirts are $20/shirt.
Fill out the t-shirt form below; make sure to list your contact info!
You will pay for your shirts when you pickup. The ACPL Foundation accepts card, cash, or check.
We will order your t-shirt at the end of May, and it will be available for pickup June.
We will contact you when your t-shirts are ready.
Your donation goes to support your public library! Thank you!