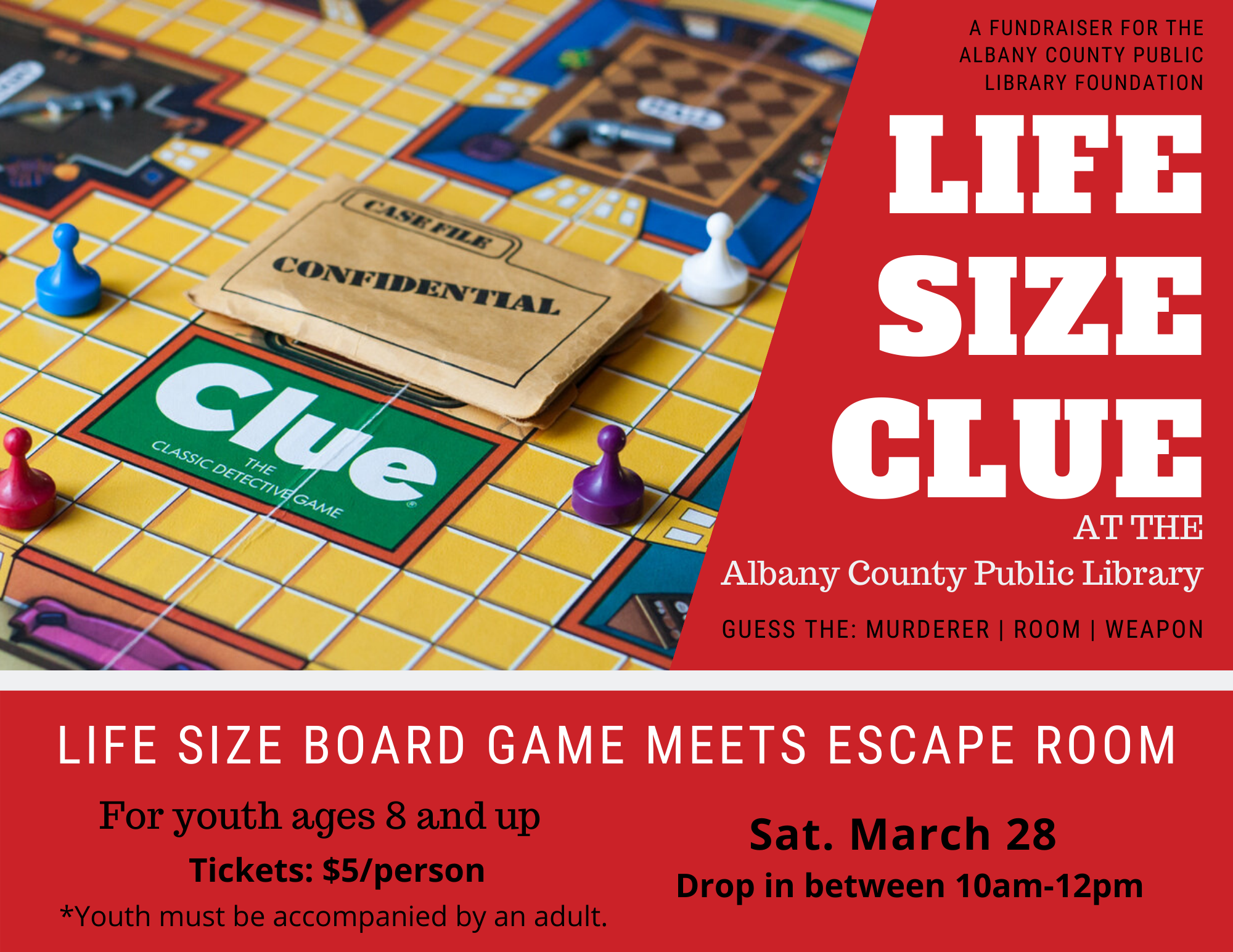 Kids Mystery Fundraiser 
Support the library foundation! This year's Kids Mystery will be Life Size Clue. Think life size board game meets escape room. Guess the murderer, room, and weapon to win a prize! For youth ages 8 and up.
When: Saturday, March 28
Time: Drop in anytime between 10am-12pm
Where: Albany County Public Library, 310 S. 8th St.
Tickets: $5/person *Youth must be accompanied by an adult.
Tickets can be purchased online or at the door. We accept cash, card, or check.  Questions? Contact Jacque at 307-721-2580 x5457 or jgraef@acplwy.org.