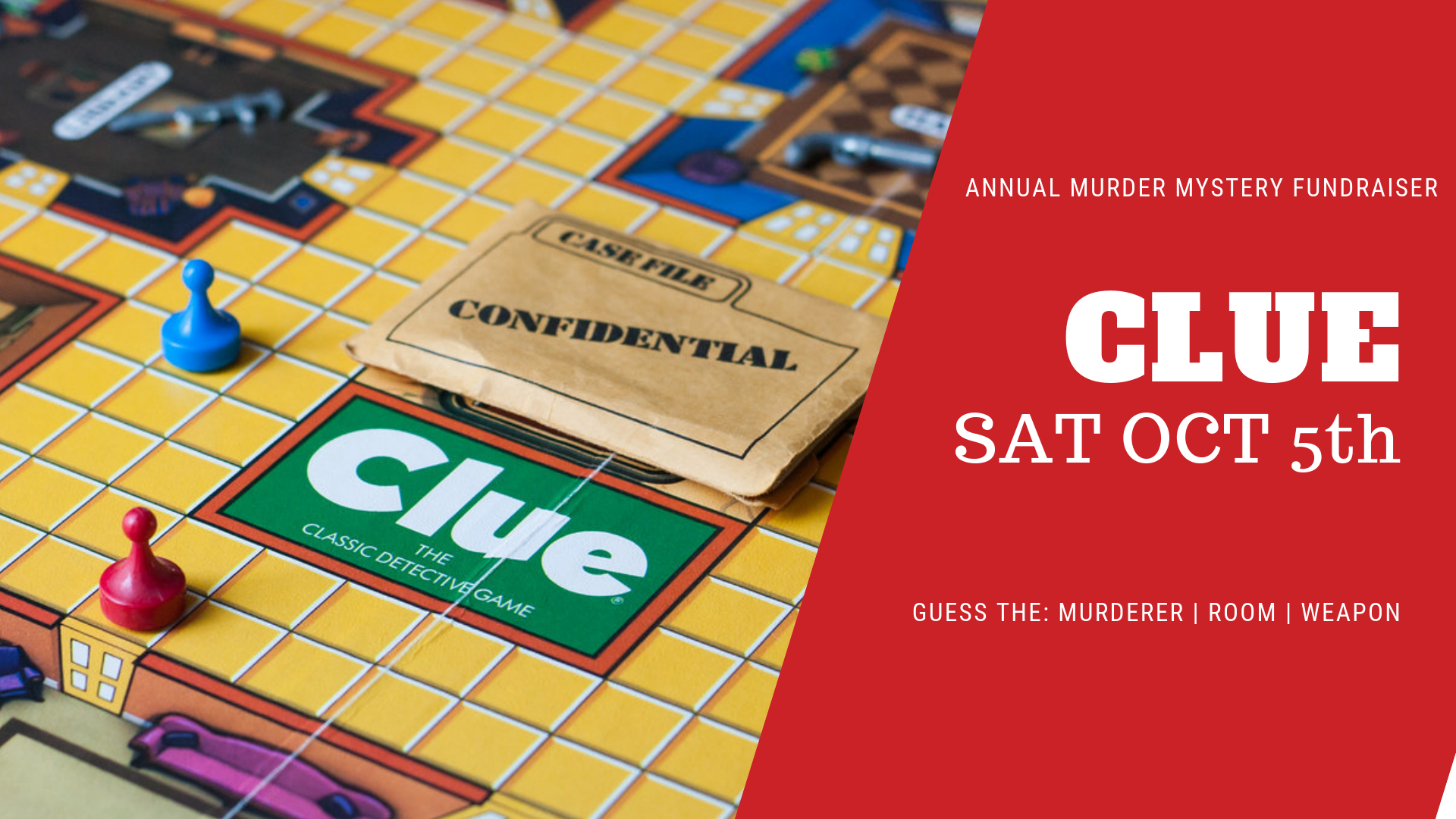 General Event Information
When: Saturday, October 5, 2019
Time: Murder mystery starts at 6:30PM. Appetizers and                  cocktails available at 6PM.
Where: Laramie Plains Civic Center, South Gym
Why: Join us for our 4th annual "A Novel Night" fundraiser to benefit the Albany County Public Library Foundation.
Dress up as your favorite celebrity. From singers and athletes to real or made-up, anything is fair game this year!
This year's murder mystery comes with a twist. To win, you'll need to figure out the murderer, as well as the room where the victim was killed, and what weapon was used.
Dress to impress to win a prize for Best Costume. Event will include a dessert auction, small silent auction, wine raffle, and photo booth.
Sponsorships range from $100-$1,200+.  In-kind sponsorships are also available. Review our sponsorship brochure. You can sign up as a sponsor below.